Join us and become Part of the Community!
My Virtual Ensemble is a growing network of professional musicians working together on chamber music projects. It was founded in March 2021 by German composer and woodwind player Mat Clasen. The idea is to connect people across borders – both internal and external – and to lay the foundation for collaborations and friendships. Instrumental music does not transport words or points of view. It is the one universal language for emotions that everybody understands regardless of origin, cultural background or personal convictions. The projects on My Virtual Ensemble are non-profit; it's all about collaboration and music. Musicians from the network can, however, be hired for commercial projects though. The initial project is a composition for five instruments by Mat Clasen called "Amikaro".

Are you are a professional musician or about to become one? Are you interested in new music projects or do you want to grow your network? Are you interested in getting to know musicians from different cultural backgrounds, to collaborate and to gain visibility? Or are you a composer looking for professionals to play your music or looking for other composers to exchange ideas and get feedback? Then join us!

Subscribe to our newsletter, like our facebook page, apply to join the internal facebook group and follow us on instagram or YouTube. There will be a member area on this site soon, don't miss it!
About My Virtual Ensemble
The idea is simple. You are either a musician who wants to participate in interesting projects, broaden your horizons and play new inspiring pieces of music. Or you are a composer who wants to bring your compositions to life through the hands of skilled musicians worldwide. In My Virtual Ensemble we come together and implement new chamber music compositions, create an audible and visual outcome and enhance the visibility of everyone involved.
Many professional musicians have invested in better audio and video recording gear during the lockdown, which makes a worldwide ensemble not merely possible as a fun event for everybody, but also as a chance to create music at a very high level, bringing out the individual expression and musical beauty of the artists involved. This is why My Virtual Ensemble, unlike many other similar projects, is open for professional musicians only. And maybe, who knows, once the pandemic is over, we will join up in real life and play together. The German Musikfonds e.V. is very interested in the idea and is supporting it with a scholarship.
The initiator of a project will provide the group with all the necessary material, i.e. the music, a demo, maybe a video with someone conducting the music, a clicktrack, a playalong or some tracks that have already been recorded. Musicians who are interested will record their parts and videotape themselves doing so, while the initiator keeps an overview and communicates what is needed. Finally, the creator of the project will create a video using that footage. Although a video is a great illustration of the community ideal and can be made public easily, it is not mandatory. It may also be that the outcome is just an audio file, some sheet music or even something completely new.
Communications will be via a closed facebook group that you can be invited to or apply for if you are a professional musician or composer. This will be the place to initiate new projects, exchange ideas and get feedback. There will also be a public facebook page where anyone interested can keep up to date on current projects, even if they are not a composer or a musician.
If the composer or producer plans to hire musicians for music that is intended to be used commercially, they will have to make a deal with the musicians involved, offer regular payment or share the revenue. In all cases, it is mandatory to credit the participating musicians by name and instrument and – if wanted – with with a link to their e-mail address, website, social media page or some other means of contact.
Initial Project "Amikaro"
Watch Youtube-premiere on 31st of July 21:
A composition for 5 instruments
The first project of My Virtual Ensemble is a composition for 5 instruments by Mat Clasen called "Amikaro", which means "friends" or "circle of friends" in Esperanto. The style is neo-impressionist with some repetitive elements and a strong rhythmic component, sweeping between 8/4 and 7/4 and often using groupings of 5 eighth notes. For demonstration, practice and recording the composer has assigned the five parts to the following instruments: Alto flute, clarinet, alto saxophone, bass clarinet and baritone saxophone. However, the final version can and hopefully will be played with a great variety of instruments, maybe even changing instrumentation within the piece or doubling one part with several different instruments. The video contains a draft version of the piece played by Mat Clasen.
The final version, performed by members of My Virtual Ensemble, will be premiered at the end of June on YouTube, facebook and other platforms.
So, if you play a wind, bowed or stringed instrument, a special ethnic instrument or if you sing, experiment with electronic sounds or produce any sort of interesting soundwave at a professional level and want to be part of our very first project, please contact me. I will provide you with all the information and material that you need.
How to participate in 3 Steps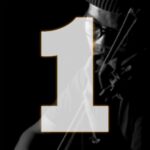 Contact the initiator to find out what instruments and parts are needed and suitable for their piece. Beforehand you might want to visit the material page and make yourself familiar with the project. Also the initiator may have some suggestions on how to videotape yourself, what scenes or camera angels they would be interested in.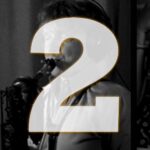 Download what you need for the recording – for example sheet music, a conducting video, a click track, a pilot track with pre-recorded instruments, then record your audio and video. You will find some information about how to best record yourself in the FAQ.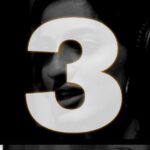 Send your files to the initiator using a service such as dropbox, wetransfer, google drive, send anywhere or some other file transfer service. Make clear which of your personal information you would like to have mentioned in the video and the description. Don't forget to join the internal facebook group if you have not already done so. Then wait eagerly for the final presentation of the piece.
If you want to participate or have any questions or suggestions, please contact me. You can send an emal to mat@myvirtualensemble.net, get in touch on facebook or instagram or use the contact form below. I'd be happy to hear from you.

<!—-><!—->
<!—->
<!—->
<!—->
<!—-><!—->
<!—->
<!—->
The initial project of My Virtual Ensemble is finished: Amikaro will be premiered on YouTube tomorrow, saturday, 31st of july at 2 pm CET (14:00 Berlin), join us! It has been 7 months of work and dedication. I am so grateful for the scholarship from the […]
<!—-><!—->
<!—->
<!—->
<!—->
<!—-><!—->
<!—->
<!—->
On the 30th of July '21 I will (have to) finish the project and upload the final video of "Amikaro". I have been working on My Virtual Ensemble for more than half a year and I am so happy and grateful for all the beautiful and […]
<!—-><!—->
<!—->
<!—->
<!—->
<!—-><!—->
<!—->
<!—->
It's been a while since I composed "Amikaro" and launched My Virtual Ensemble. Many thanks to Isabelle, Guiomar, Kymia, Daniel, Nadine-Goussi, Milena and Erwin for their contributions. In this moment there are several other musicians working on their recordings and I am looking forward to listening […]